Bed-Stuy & Ocean Hill - Brooklyn
Locally Sourced, Single Origin Coffee
Crafted with Love
WELCOME
Bed-Stuy and Ocean Hill are neighborhoods steeped in history and tradition. Daily Press was founded with the goal of celebrating the heritage of the neighborhood while providing a space where the community can come together and enjoy world class coffee and goods.
.
Locations
BED-STUY
347-240-1101
Sun-T 6:30am-7pm
F & Sat 8am–10pm
OCEAN HILL
Daily 7am-Midnight
Beer and Wine 2pm
Full Bar 5pm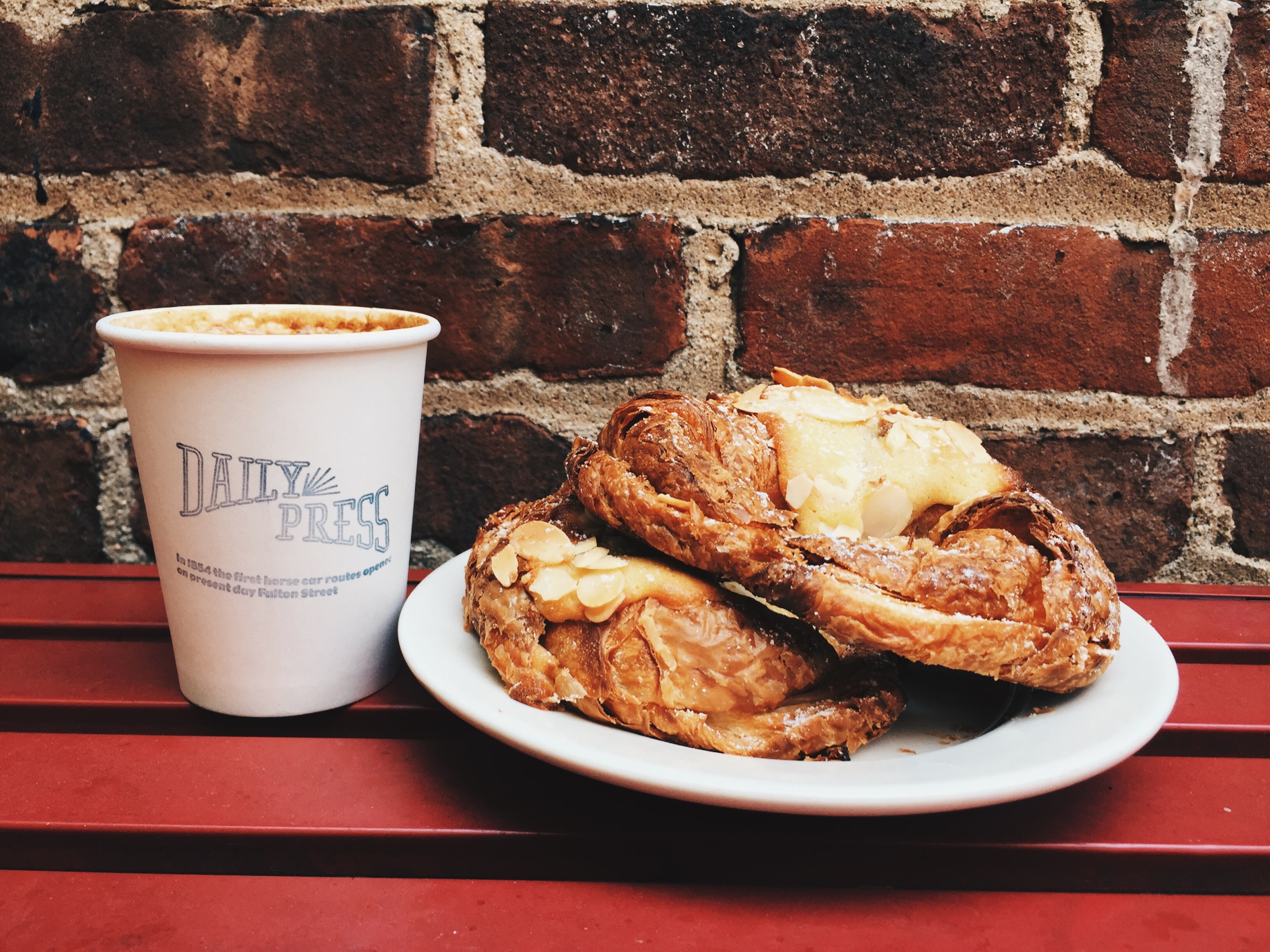 want to host an event?
Want to be artist of the month?
Great! Let us know by completing the form below. Please include as much information as possible, and we'll get back to you.
EMPLOYMENT OPPORTUNITIES
If you're interested in working at one of our locations, please download our application and submit along with your resume to contact@dailypresscoffee.com.